Welcome to AC Yacht and Boat Surveyors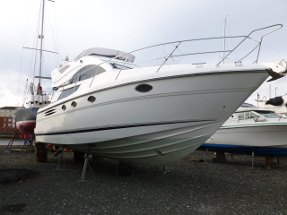 AC Yacht and Boat Surveyors are an independent professional marine survey company based in the North East and Swansea specialising in Yachts, Power Craft, Motor Boats, Motor Yachts, Narrowboats, Fishing and Work Boats, RIBS and Multihulls, offering a fast friendly reliable service tailored to all your needs.
Within this site you will be able to find information about our Yacht Surveying Services available throughout Northern England including Northumberland, Tyne and Wear, Durham, Wearside, Tyneside, Teesside, Yorkshire, Humberside, Nottinghamshire, Linconshire, Lancashire, Lake District and Cumbria, South-East and South-West Scotland, Fife, East and West Lothian, Midlothian, Borders, Cardiff, Swansea and South Wales is no problem, however, UK wide, Europe & International surveys can be arranged.
Surveys Offered:
Pre-Purchase, Sales Surveys
Insurance Surveys
Damage Surveys
Valuation Surveys
Hull Thickness and Osmosis Surveys
Oil Analysis
Yacht and Boat Viewings Pre Inspections
Materials covered:
Glass Reinforced Plastic (GRP) (Fibre Glass)
Traditional timber construction
Modern composite materials
Steel
Vessels covered:
Yachts, Power Craft, Motor Boats, Motor Yachts, Narrowboats, Fishing and Work Boats, RIBS and Multihulls. From 4 meters to 36 meters.
Angus Corry has over 40 years experience as a sailor, over the years refitting and maintaining various kinds of vessels. Having completed the International Institute of Marine Surveying (IIMS) Yacht and Small Craft Surveying course and graduated AC Yacht and Boat surveyors understand both your needs and requirements.
Our marine survey reports are comprehensive avoiding jargon making them easy to read and understand. Most reports are between 10 and 15 pages long, and include both photographs and recommendations on any remedial work that is required, together with advisory notes that may help with the maintenance and upkeep of the vessel.
We have competed surveys in Hull, Selby, Grimsby, Goole, South Ferriby, The Humber, Bridlington, Scarborough, York, Naburn, Ripon, Leeds, Bradford, Whitby, Winteringham, Brough, Farndon, Newark on Trent, River Trent, Ouse and Ure, Lincoln, Burton Waters, Hartlepool, Hebden Bridge, Sunderland, Bowness on Windermere, Low Wood on Windermere, Coniston, Ullswater, Derwent Water, Whitehaven, Maryport, Preston, Glasson, Fleetwood, The Tyne, Newcastle, Gateshead, Friars Goose, Royal Quays, Kielder, North Shields, South Shields and St Peters, The Wear, Seaham, Blyth, Amble, Leeds, Eyemouth, St Abbs, Dunbar, North Berwick, Port Seton, Granton, Fisherrow, Port Edgar, Edinburgh, Leith, Troon, Ardrossan, Largs, Inverkip, Loch Lomand. We will survey yachts and small craft on the Firth of Forth, Dalgety Bay, Burntisland, Anstruther, Firth of Clyde, Adrossan, Largs, Inverkip, and Rhu. We have also undertaken work for european customers in Belgium, Spain, Sweden and Ireland.
AC Yacht and Boat Surveyors are looking forward to working for you.
Some of the Yachts and Boats we have surveyed.
Albin, Arvor, Aquabell, Aquastar, Barges, Bayliner, Bavaria, Beneteau, Binks, Birchwood, Broom, Bruce Roberts, Camper & Nicholsons, Canal Boats, Cheetah Catamarans, Colvic, Comfort, Contessa, Contest, Cox, Cornish Crabber, Cruisers International, Dart Sailer, Dehler, Delphia, Doral, Etap, Elizabethan, Evolution, Fairline, Feeling, Finnrose, Fisher, Four Winns, Gemini Catamarans, Gib Sea, Halmatic, Hallberg, Hardy, Hunter, Hurley, Hustler, IP, Jaguar, Jeanneau, Kestrel, Leisure, Lema, LM, Maritime, Marine Projects, Maxi, Maxum, McGruer, Mirage, MG, Monterey, Moody, Narrow Boats, Nauticat, Neptunian, Newbridge, Nimbus, Ocqueteau, Offshore, Orkney, Parker, Pearl, Princess, Profile, Quicksilver, Rinker, Rival, River Cruisers, Robertson and Caine, Sadler, Sea Ray, Sealine, Seamaster, Shetland, Shipman, Sigma, Starlight, Storebro, Trapper, UFO, Van de Stadt, Verle, Vancouver, Versitility, Westerly, Workboats, Woods Catamarans.
Testimonials
Mr Corry,
Many thanks for carrying out the Insurance survey on my yacht so promptly. I found your report easy to understand and the use of photographs to highlight items requiring urgent attention most helpful your items of a more cosmetic nature were also appreciated.
Eddie Davies
Dear Angus,
Many thanks for your recent survey of our Westerly Seahawk, and for your very comprehensive report. Your thoroughness in conducting the survey was impressive, and I was very pleased that you were comfortable with us being present at the survey, as it allowed us to discuss your findings as we went along. Your professional advice on dealing with the osmosis problem you identified was particularly appreciated, and as a result of your services we were able to negotiate a very satisfactory price for the boat.
We would certainly be pleased to use your services again should we require any further advice on the boat, and would also be pleased if you were to use this endorsement when dealing with any future customers.
Kind regards
Peter Strike
Dear Angus,
I would like to thank you for your professional help and advise during and after the purchase of my Arvor 25.
Your survey was responsible for some corrective work being carried out before the sale was complete. This included a new propeller and the replacement of the perished exhaust system and the re-fitting of the skeg.
Many Thanks L
Dear Angus
'Echo' Bavaria 30' yacht
Thank you very much for your services regarding the survey of my 2006 Bavaria yacht.I have now received your very comprehensive report which gave me the confidence to conclude my purchase.
It was a pleasure meeting you and being able to be in attendance during the surveyand inspect the hull while she was in the cradle. This will give me a better understandingof what is 'under the water'.
Your very prompt, friendly and efficient service ensured the marina lifting costs were minimised. Being able to discuss your findings with you in layman's terms was appreciated and I thank you for your patience. Finally, just to mention, your fee was extremely competitive and I know already that a few others in my part of the country will be holding onto your business card for the future.
Thanks again,
Regards
Clarke Milloy
West Coast of Scotland
'Happy sailing'